build your
"high-powered"
career with us!
Micro Control Company is the leading manufacturer of electronic burn-in test systems for high-power logic semiconductors.  Major semiconductor manufacturers worldwide make capital investments in our equipment for both logic and memory devices.
We are looking for individuals who will bring their passion, hard work ethic and commitment to excellence every day!
Why Micro Control COmpany?
We are an organization built on and committed to: 
Innovation
Continuous Improvement
Customer Service
High-tech Solutions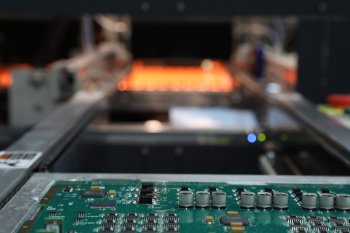 We offer our employees competitive wages, flexible schedules, and benefits, including:
Health Insurance
Health Savings Account with company match
Dental Insurance
Vision Insurance
Dependent Care FSA
Life Insurance
Disability Benefits
Paid Time Off
Paid Holidays
Tuition Reimbursement
401(k) Plan with company match
Discretionary Profit-Sharing Bonus
Employee Assistance Program
Wellness Resources
Electrical Assemblers
Electronic-Mechanical Assemblers
Field Service Engineer (x2)
Human Resources Specialist
Lead, Electronic-Mechanical Assembler
Mechanical Assemblers
Quality Manager
Receiving & Inventory Control Clerk
Software Engineer
Software Support Engineer
System Test Technician
Micro Control Company is dedicated to creating an inclusive work environment with a diverse workforce.
All qualified applicants will receive consideration for employment.
We are an Equal Opportunity Employer.